These two original paintings are m

y depictions of Mass Popular Culture as Art.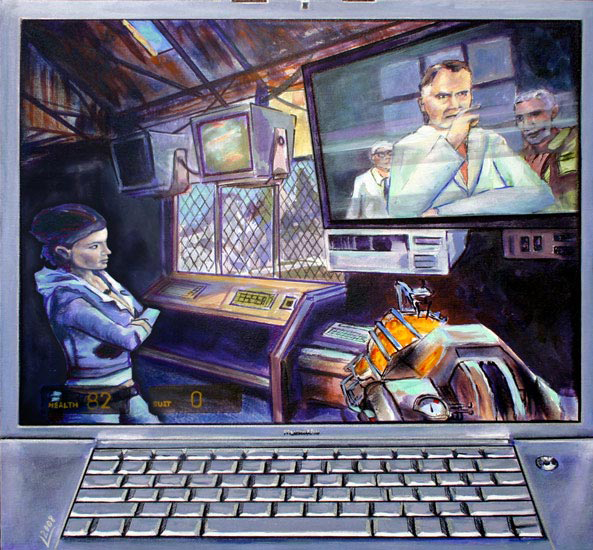 Join the Rebellion
on a
24" x 24" gallery wrapped canvas
723 Chestnut St. 4th Floor Philadelphia:
"The Effect: A Big Pop Art Exhibit
" Mixed media on 24" x 24" gallery wrapped canvas.
Why did I paint Half-Life 2 to represent mass popular culture?
Gordon Freeman is the most enigmatic character in the world of art and media that never utters a single word.
Learning to tame the Antlions from Vortigon
Physics; Half-Life 2 is a beautiful world with textures and animations that are natural and seamless make the video game timeless.
The Gravity Gun: "Pick stuff up, fling it full- pelt at enemies and become a master of your environment and its physics, what can be better than that?"
The grim, dystopian fate of humanity that builds tension as you are constantly confronted with the Orwellian messages of the Combine
The narrative and gameplay are like no other first-person shooter because they slowly build as you become more and more immersed.
Ravenholm is a dark place that is brimming with horror and you feel so much relief as you see the light at the end of that mine shaft.
Alyx Vance is a genuinely charming video game character and a good friend to you on your adventure.
The content. This is a great story.
The Source Game Engine. Like it's name, it is the Source of all the greatness in this world.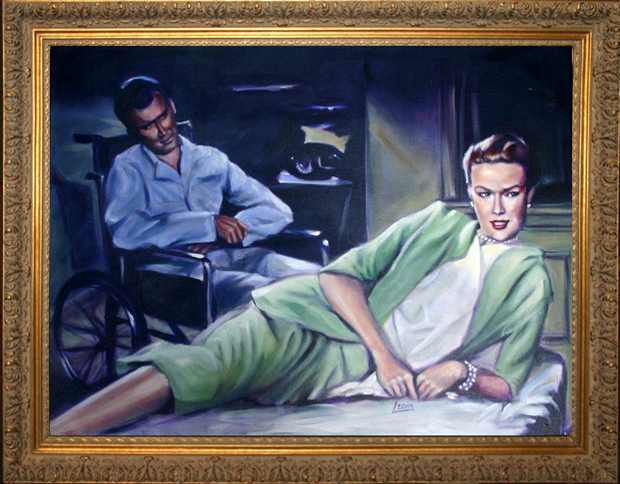 Alfred Hitchcock's Rear Window 18" x 24" canvas with ornate frame
Starring Grace Kelly and Jimmy Stewart
Rear Window is often considered one of the best movies of all time, and I will agree. I believe this 1954 movie is one of Hitchcock's finest. It is a psychological thriller that grabs the audience because Hitchcock makes us an accomplice to Stewart's voyeurism. The movie explores our fascination with people watching and the mysteries that can ensue when we draw conclusions... especially when there is a murder involved.
These paintings represent my love for fine art and digital art. As an artist who works in both mediums I do not draw a line between them. I believe an artist can achieve artful mastery of digital techniques like 3D modeling, graphic design and game design. However, when I am painting there is a different kind of focus. There is an effortlessness when the media touches canvas that comes from my soul. Therefore, I have combined the two mediums often through out my career.
One day I hope to paint my next Pop Art masterpiece of the classic movie, Breakfast at Tiffany's.